The autumn leaves are starting to fall, the hops are dormant and it's time to freshen up the winter woollies, harvest the last of the tomatoes and bring out the firepits.
This year's ELF has just been released and is tasting magnificent. This brown ale includes a blend of Tassie Ella and our estate-grown Leggett and Fuggle hops with malts carefully curated by Willie.
As we count the days to winter, sales of our black beers and heavies are rising. Current stock includes Black Inca, Stark Raven and Willie Warmer and the next batch of 3 Black Cats is being bottled this week. Smokin' Bagpipes has been bundled with Mole Kriek in a special, more details below.
With winter projects in mind, we're keen to clear a bit of surplus stock from our cool-room, including four of our 750ml Tallies and two of our 500ml range (Smallies). We've discounted these by around 15% and they're great drinking right now, or good to cellar for up to a year. Look for the Tallies Special and the Smallies Special in our online store.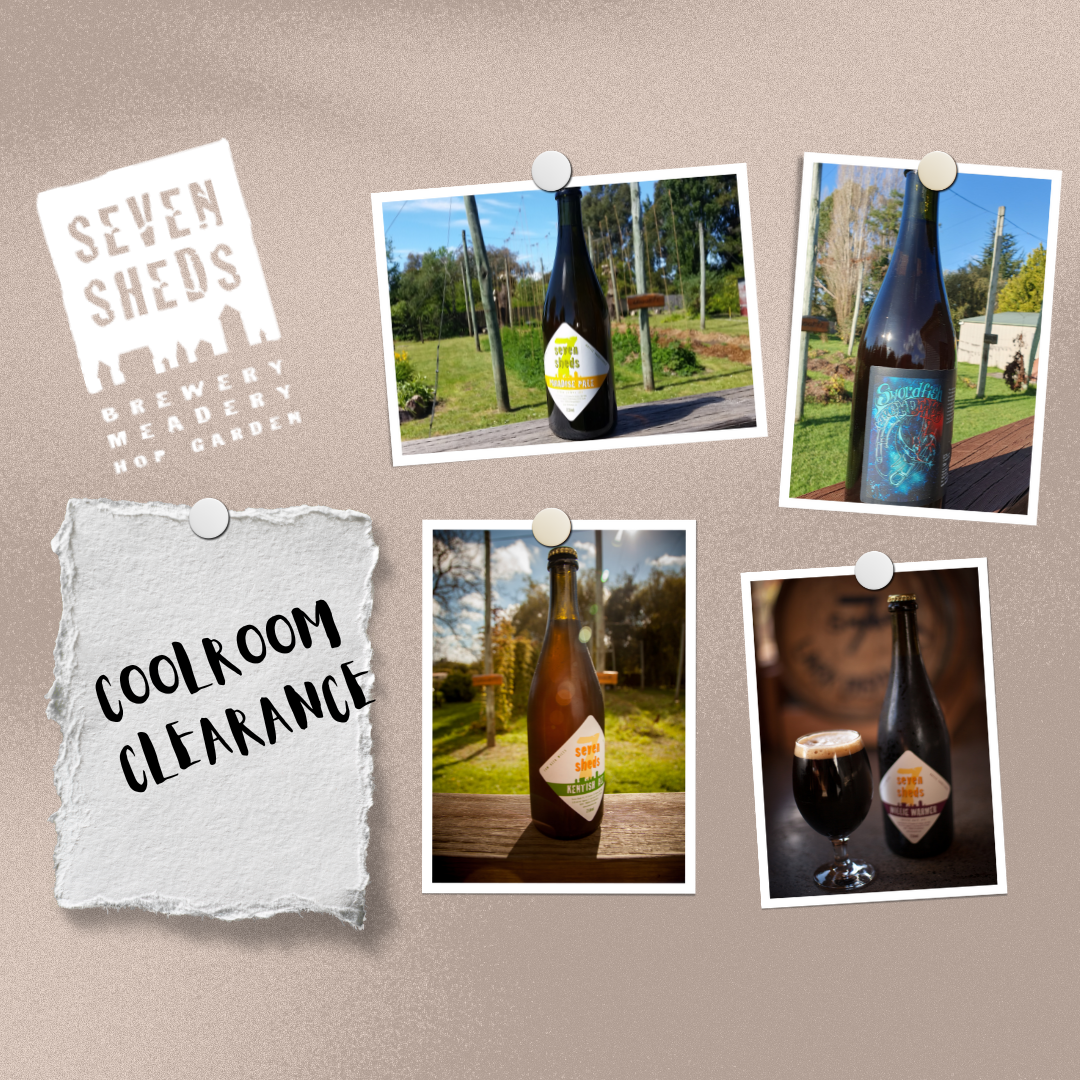 Cellar door trading hours
From the 1st of May our cellar door switched to our "The Off Season" trading hours, Friday to Sunday 11am to 5pm. We'll still be processing mail orders on other days with at least two despatches a week and we'll also be at Launceston's Harvest Market every Saturday morning. Pop by and visit if you're in the area, soak up some winter sun on the deck or enjoy something dark and heavy by one of our fire pits.